Launch of the Software Suite v2019
The new 2019 version of our Software Suite is available!
The new 2019 version of our Software Suite is available! Come and discover all the new features and opportunities!
This new version offers new possibilities, with a user-friendly interface!
CREATE WITH PATCHWORK 3D
New home screen
Find your saved models with one click or create rendering from the database new selection, from Patchwork 3D 2019 latest home screen!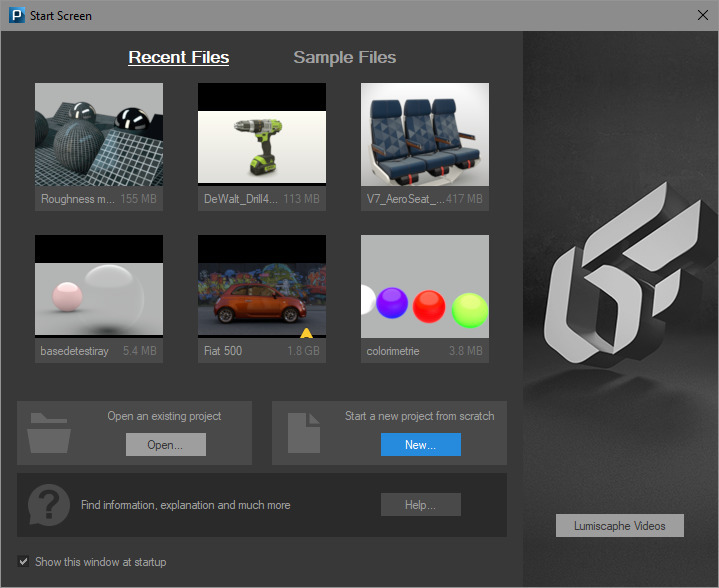 Material Editor improvement
This new version includes a roughness map. Make your models even more realistic, by adding texture on your materials to control the reflection roughness, the surface's appearance… with unique material. In addition, the material interface editor has been improved for easier use.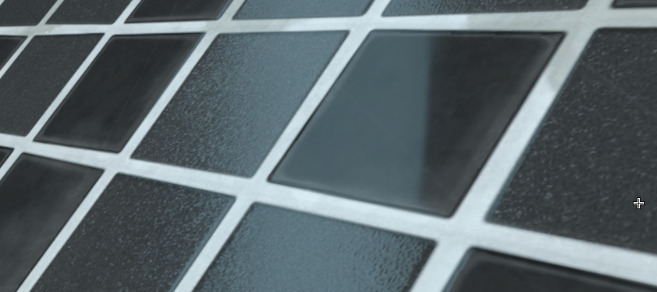 New feature
A new non-destructive method of set creation has been incorporated, offering two options: using our new method or staying with the previous mode of creating groups by surfaces fusion (which you can still find in the Surfaces Menu). Please note, the new feature saves all the properties of each surface, whereas the previous feature does not.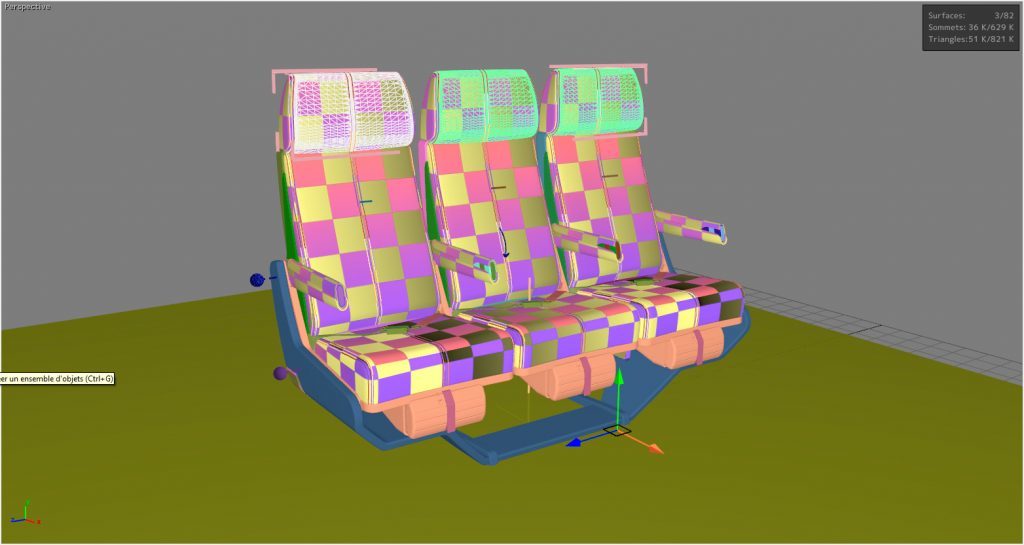 Updated importers
Finally, to best meet the design needs, importers were updated, so the latest CAD files versions are supported.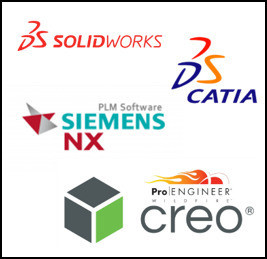 VISUALIZE WITH ACCEL VR
Virtual Sight NextGen becomes Accel VR and pushes furthermore the limits of Virtual Reality while simplifying its use.
A rendering engine enhanced
With Accel VR 2019, visualize your prototype with a stunning rendering! Improvement of the rendering engine allows better performance whatever system you are using: CAVE, powerwall or virtual reality headset …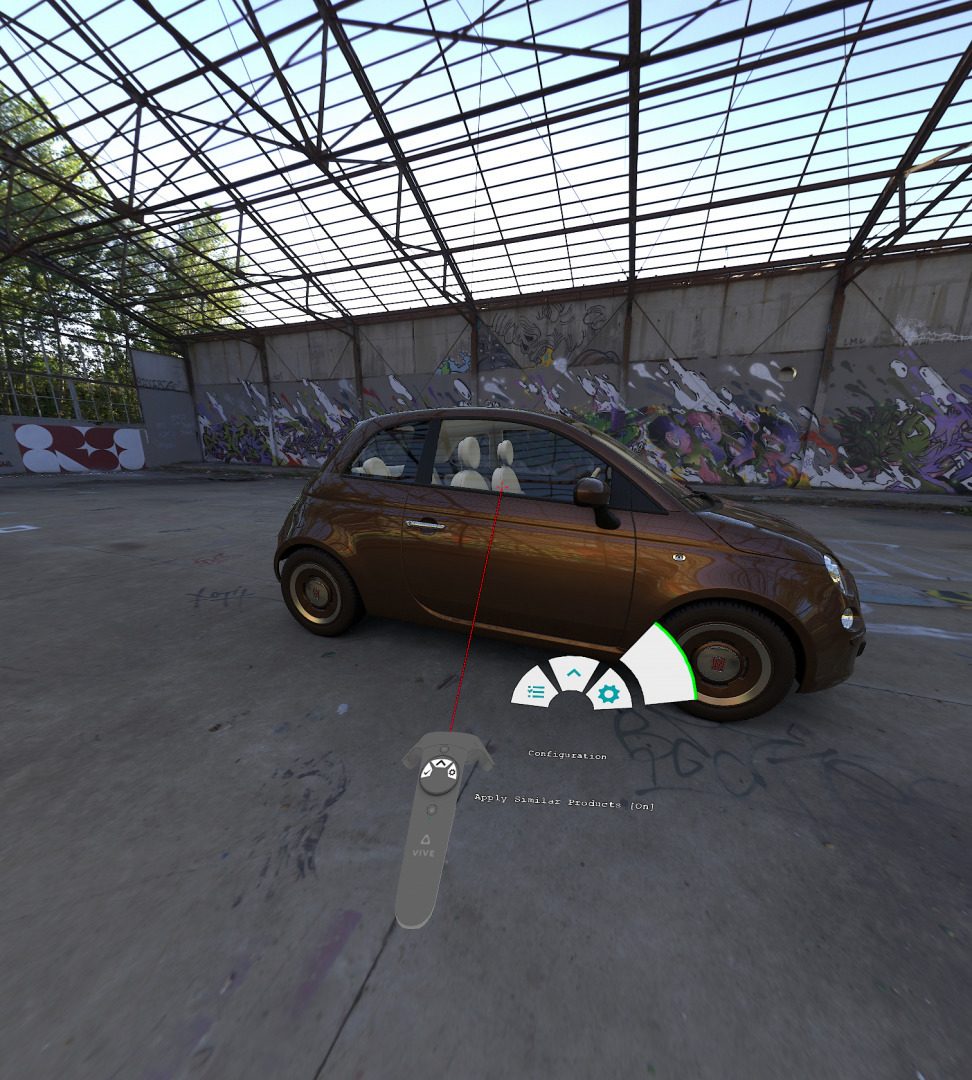 UX improvements
To ease the user journey, we've simplified the user interface with new icons, new features, a simplified mode for viewing with headsets, and a new display mode of the interaction menu for powerwall and CAVE… The experience becomes more intuitive.

"Move and Act" system
Two interaction systems are available, for a one or two-handed use. The two-handed system « Move and Act » provides all the tools which are directly assigned to the controllers push buttons for you to select from.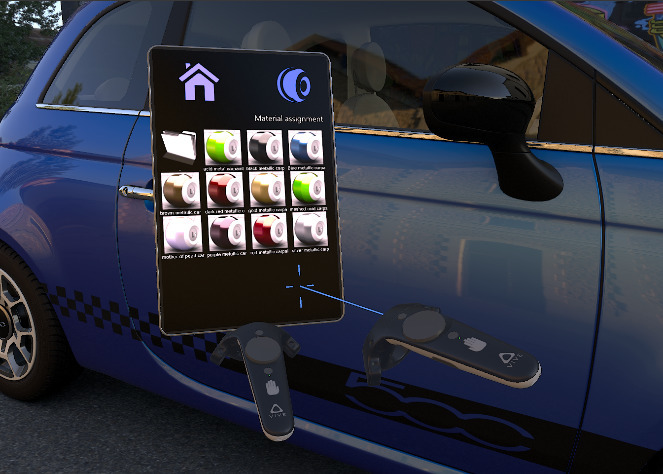 New tool of measures
No need to get back to Patchwork 3D Design software to get measurements on your models, Accel VR 2019 lets you measure distances and angles with the controllers.
An easier installation
Project reviews in CAVE never were so fast. A new feature allows a semi-automatic installation of intervening entities. Input less information manually, and get more efficient in the set up of your demonstrations.
SHARE WITH LUMIS 3D
Because sharing ideas is important to make your projects move forward, Lumis 3D 2019 is evolving to offer more opportunities.
Multi platforms
Our technology is deployed on multiple platforms. Exchange, annotate, comment the Digital Aspect Mockup from a computer or a Mac, a smartphone or a tablet, on the internet or intranet.
Your presentations become interactive, and you let your customers personalize his project from a tablet or a kiosk.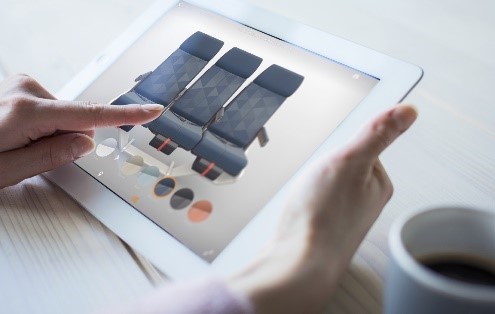 More info on Patchwork 3D